ANScovery is the first neurovascular poligrafic monitor that allows the simoultaneous acquisition of 32 physiological signals provided by analog output of different medical equipments present in cardiological syncope units and neuro-physiology laboratories.
The system acquire signals and through the software runs a detailed data analysis and allows to create report in word format completely customizable.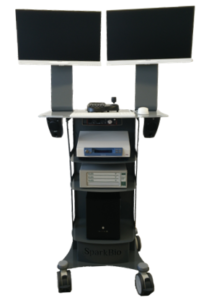 Tilt Test Bed, is a dynamic electrified bed for hospital use, for passive postural changes or Tilt test, with high regulation (min 55cm- max 90 cm) and complete board inclination from -20° to 85°.
Two models of SparkBio tilt beds are available (basic and full optional).
This product can be automatically managed throught pedal control or through our Valsalva Monitor.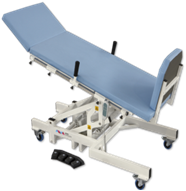 Valsalva monitor is the first and exclusive computerized system to automate the evaluation test of cardiovascular reflexes based on acoustic-visual feedback.
The device can handle the following procedures:
Tilt Test
Valsava
Deep Breath
Hand Grip
Cold Face
Cold Pressor
The visual and acoustic feedback facilitates communication and increases patient-therapist motivation and patient involvement.